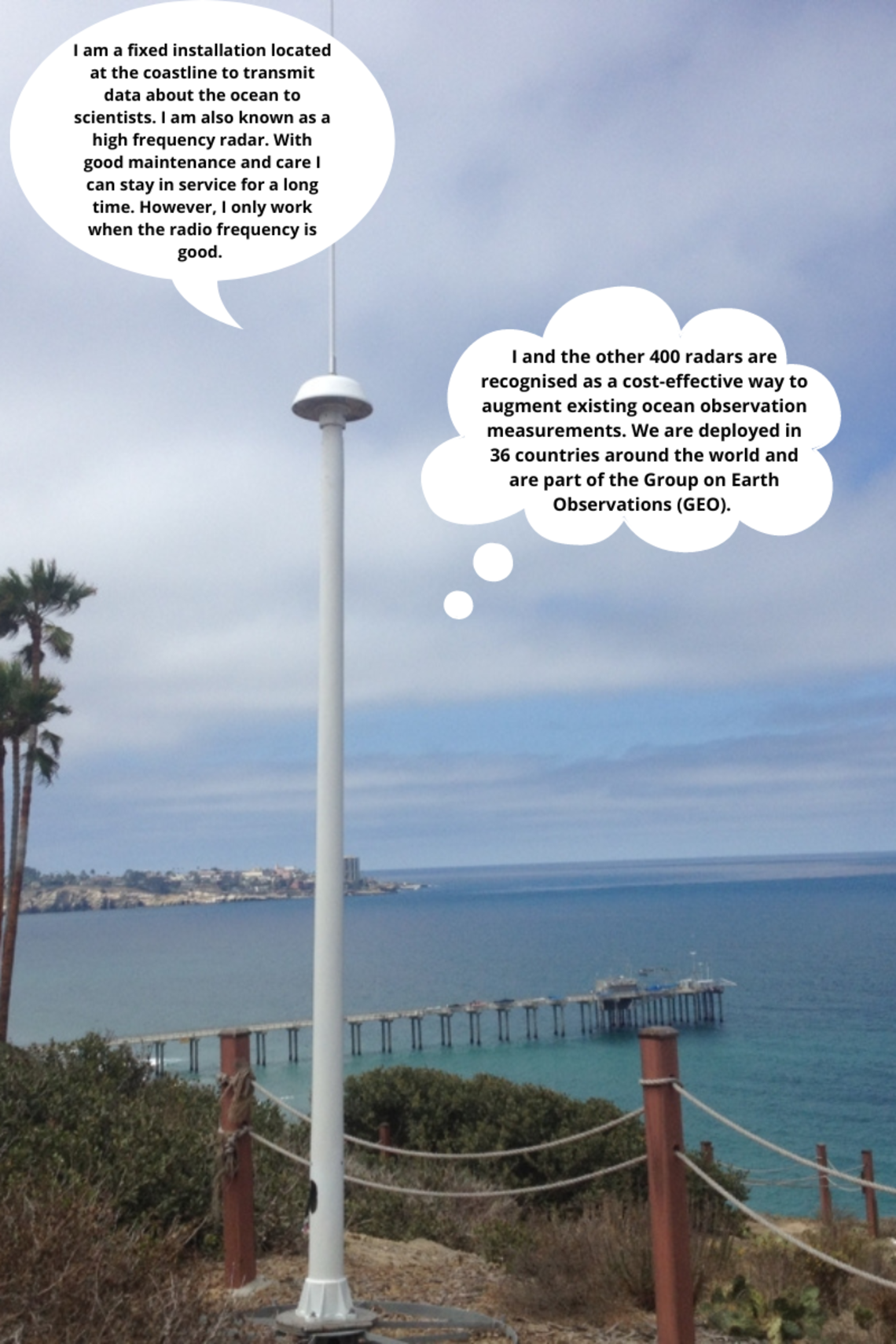 Brief History:
High-frequency radar technology (HF radars) is a unique technology mapping ocean surface currents and wave fields, along with other variables, over wide areas with high spatial and temporal resolution.
Taiwan Island was the first nation to have a radar network covering its entire coastline. Since then, about 400 radars were installed in 36 countries around the world.
Description:
These radars are fixed installations, based on land at shore. They have a long-term operational capability and are cost-effective requiring only small manpower and technical costs for maintenance due to weathering and wear. Their operation also depends on radio frequency allocation and cooperation.
Deployment location:
On the coastline.
Data collected:
This global operational system measures ocean surface currents, and thus acquires information on waves and wind. In more detail, HF radars measure:
Ocean circulation
Coastal processes
Contamination/pollution
Extreme events
Fronts and eddies
Quasi-inertial oscillations
Waves and surface winds
Upwelling
Etc.
Societal applications:
All these measurements provide essential local, regional and even global information about the ocean. Several direct applications are observed such as:
Weather and ocean forecasts
Climate projection (climate analysis and evolution)
Monitoring of harmful algal blooms
Monitoring pollutants
Environmental assessment and outlook
Research and rescue operations
Ship navigation and marine spatial planning
Ecosystem management
Etc.
If you want to learn more about this program, visit the website: http://global-hfradar.org/