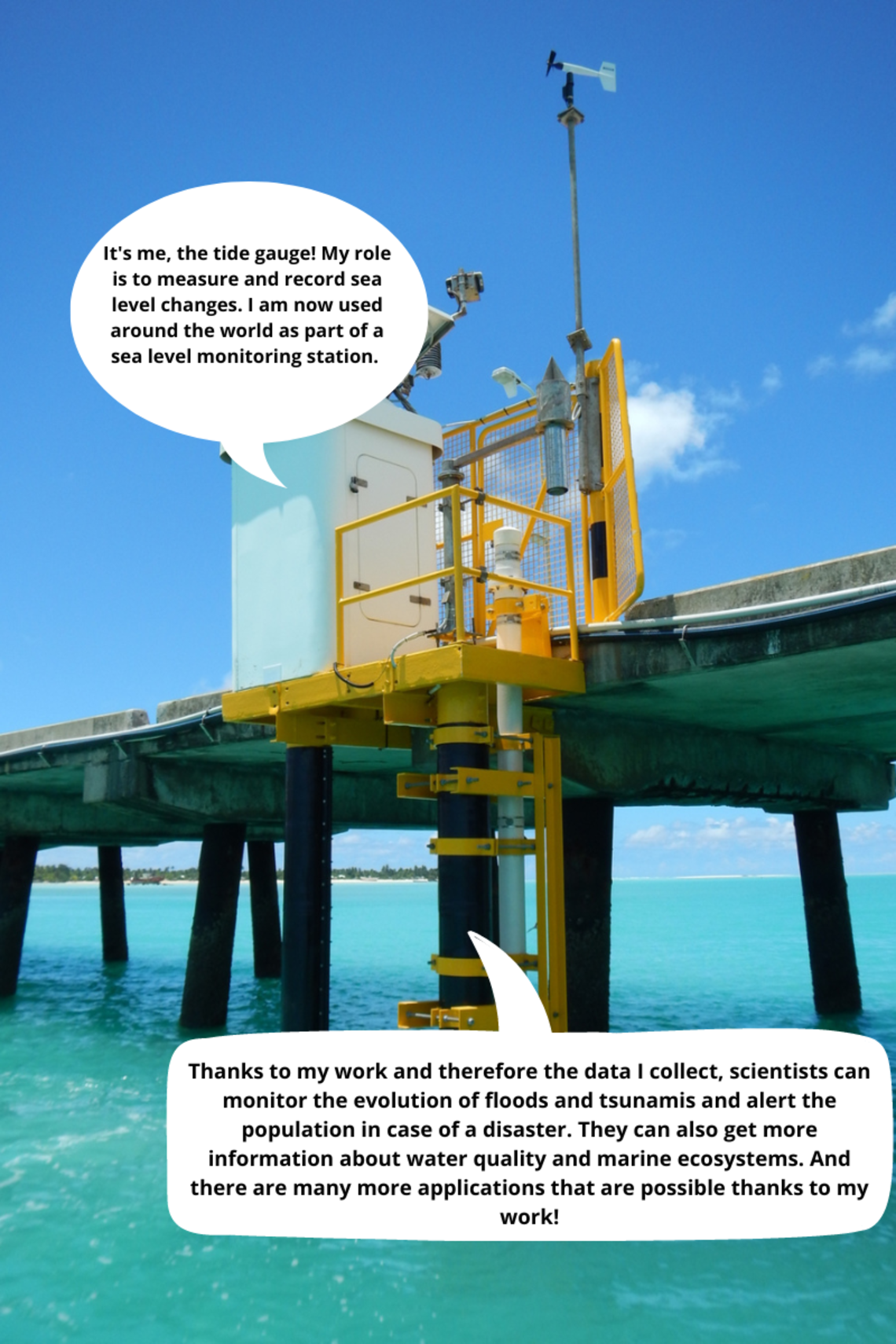 Brief history:
The Global Sea Level Observing System (GLOSS) is an international sea level monitoring programme. Established in 1985 by the Intergovernmental Oceanographic Commission (IOC) of UNESCO, it currently has 90 member nations worldwide. It was created to produce high-quality in situ sea level observations and compile them into databases accessible to operational and research users. As this is a global undertaking it is necessary for this programme to be run by several agencies around the world to process all the data collected.
Description:
As part of a sea level monitoring station, tide gauges are equipped with sensors that continuously record the height of the water.
Data collected:
Tide gauge observations are used to collect data on:
Societal application:
GLOSS observations contribute to climate monitoring and operational services. Some examples of applications are:
Monitoring sea level rise and decadal ocean variability
Surface currents and upper ocean heat content
Tidal processes
Storm surges and tsunamis
etc.
If you want to learn more about this program, visit the website: https://www.gloss-sealevel.org/