Discover the various observation networks with Glidey
Download the Medclic Kids application 
Individual activity
Duration: may vary
Type of activity: online game
Language: English, Spanish, Catalan
Materials required: phone or tablet
This application has two levels of difficulty and three different games so that everyone can learn at their own pace.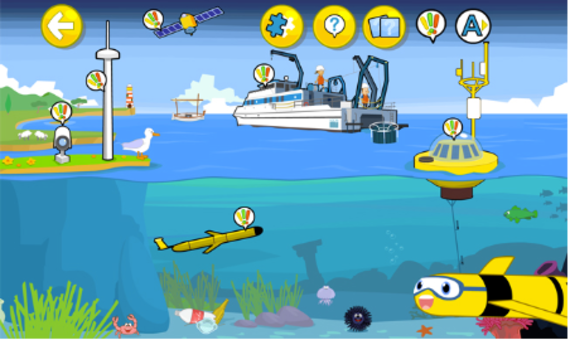 The puzzle game matches observation networks with their shape, helping with fine psychomotor skills.
In the vocabulary game, participants visualise the type of network and read its name in order to learn and understand these new words.
There is also a memory game using cards representing the different networks.
Follow up with a colouring activity:
For older participants:
Identify the ocean observing networks (9-11)